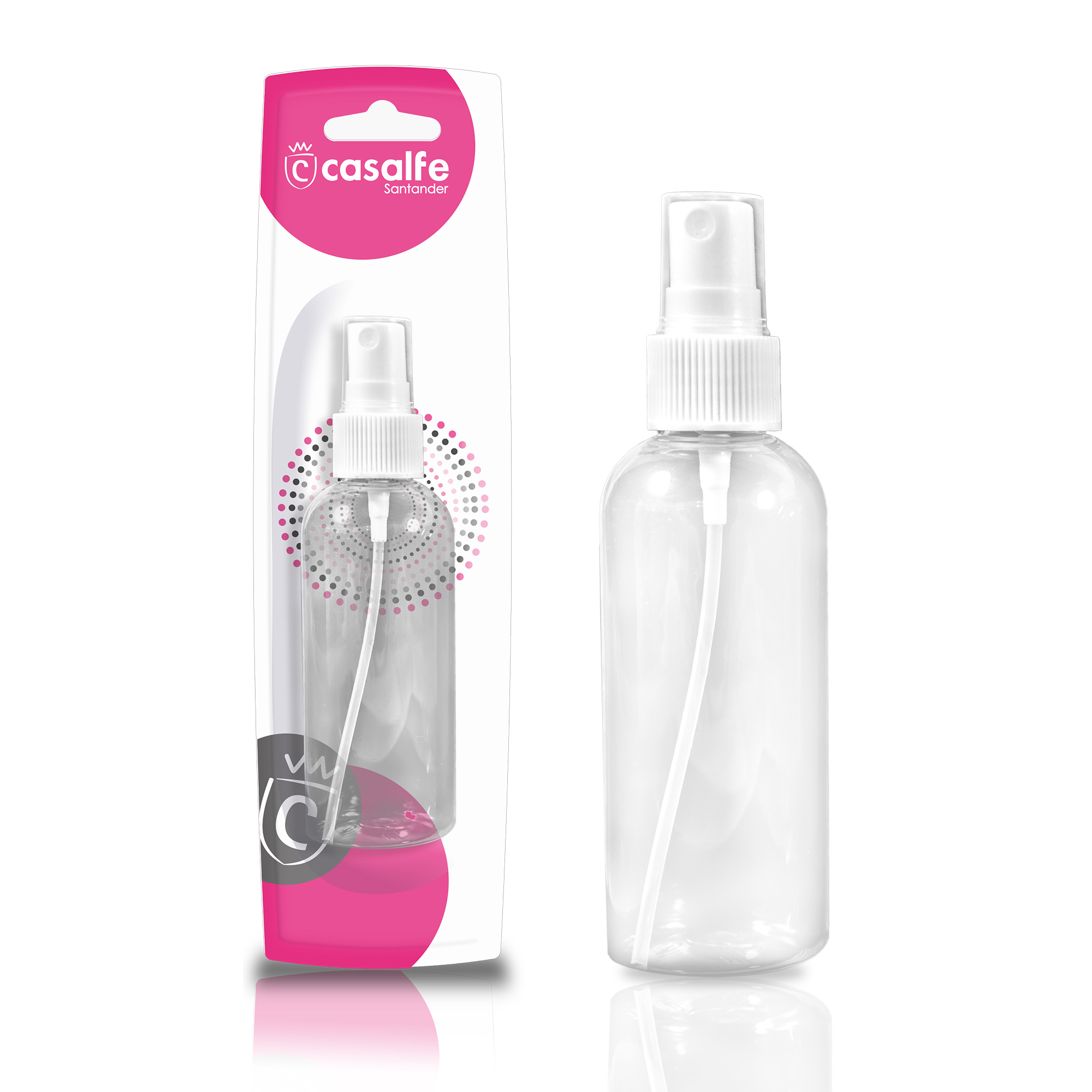 Description
Empty plastic canister with a spray attachment to spray any liquid. Fill it and take it with you or keep it anywhere: when  traveling, at the beach, in your car, in your handbag, always within reach!
Includes a cap to keep liquids from escaping.
Since  it holds 100 ml, you can take it on a plane with you without any problems.
LOGISTICS INFORMATION
REF. 2488
EAN. 8412339024886
UNITS INNER CARTON: 6