We got back from the Cosmoprof Bologna yesterday, with our batteries fully recharged! And, not to toot our own horn, but we're really proud of our stand this year. It has been a total success! 
We opted for a double stand this year, shared with the familiar company Foramen, experts in oral care and hygiene, which brought must greater visibility. We also divided the stand into two parts. On one side, we had our collections relating to the natural world, something we're expanding every day because we really love it! On the other side was our famous Without pulling collection, with the odd surprise thrown in…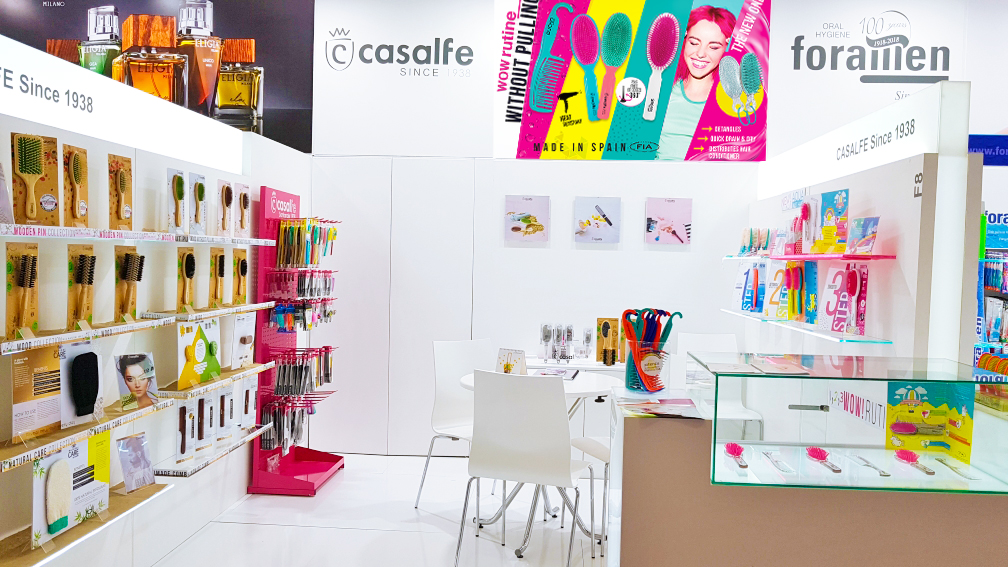 What were the surprises?
There was the Glam Set, which we already revealed on our social networks, full of unicorns and glitter galore! We gave it a prime spot, not just on the shelves but also at the admissions desk, so anyone passing by could look at it! We were excited to see that people, attracted to its design, came closer and smiled, as a sign of approval.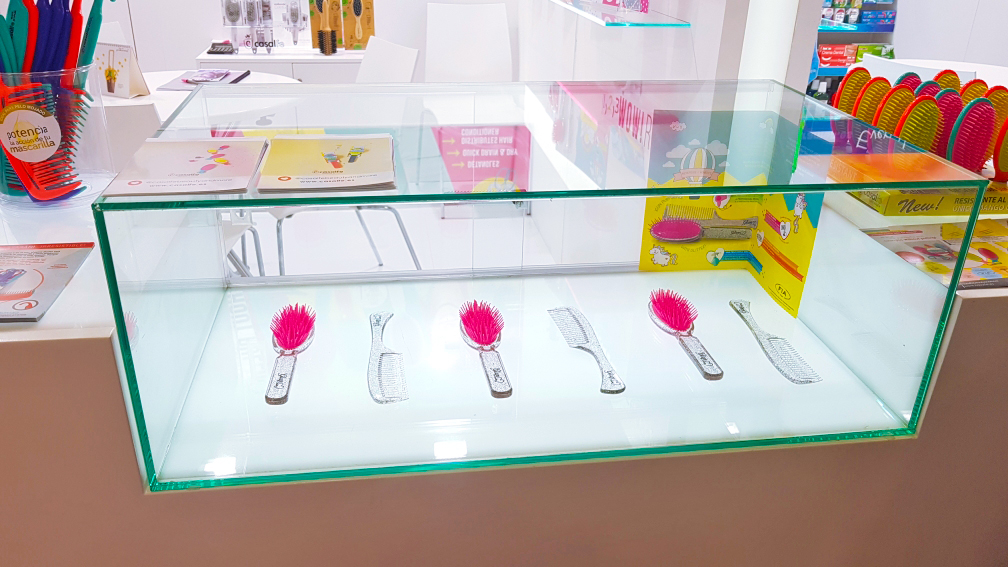 Plus, we displayed our latest development, the AQUA BRUSH, which we presented exclusively at the exhibition and which we'll be sharing with you bit by bit 😊 A lot of customers were interested in this innovation, so we're sure it'll be available to you soon.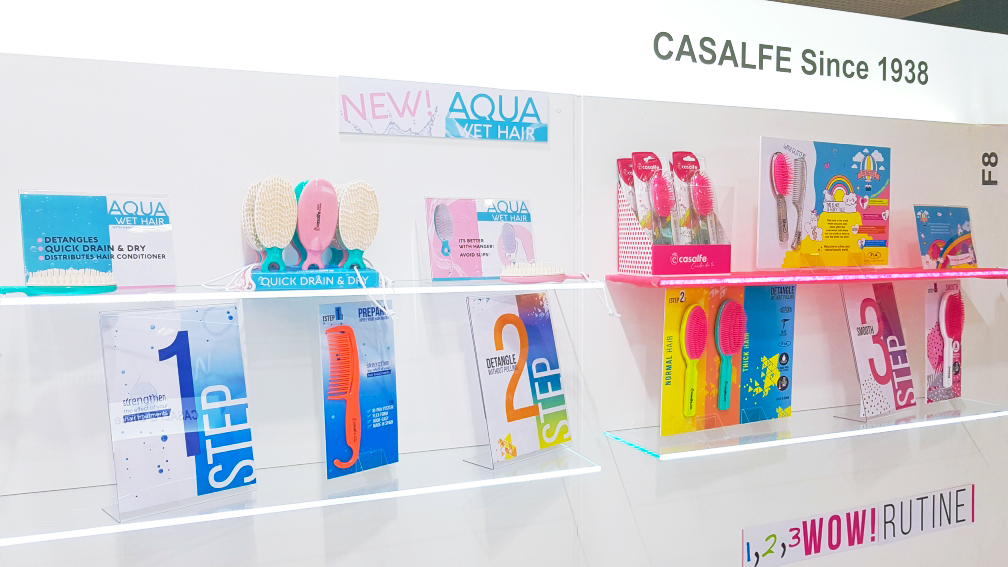 Fully recharged!
And, of course, we took advantage of the opportunity to see the latest trends in colours and patterns (you'll love them!) and also to eat pasta, which was delicious!
In a nutshell, as we said, we got back with smiles on our faces and, above all else, full of motivation and energy to continue on with our new projects! We hope you'll like them!