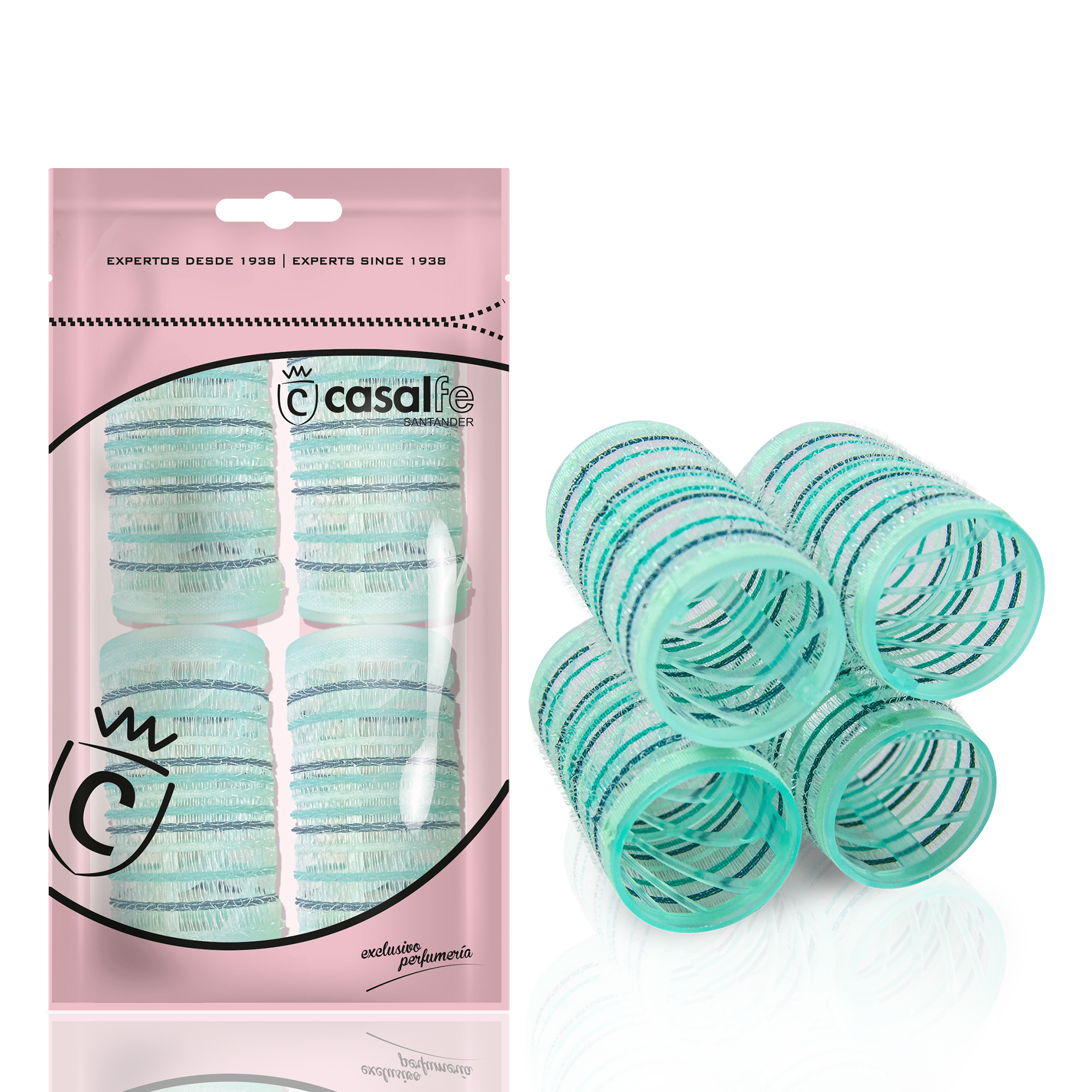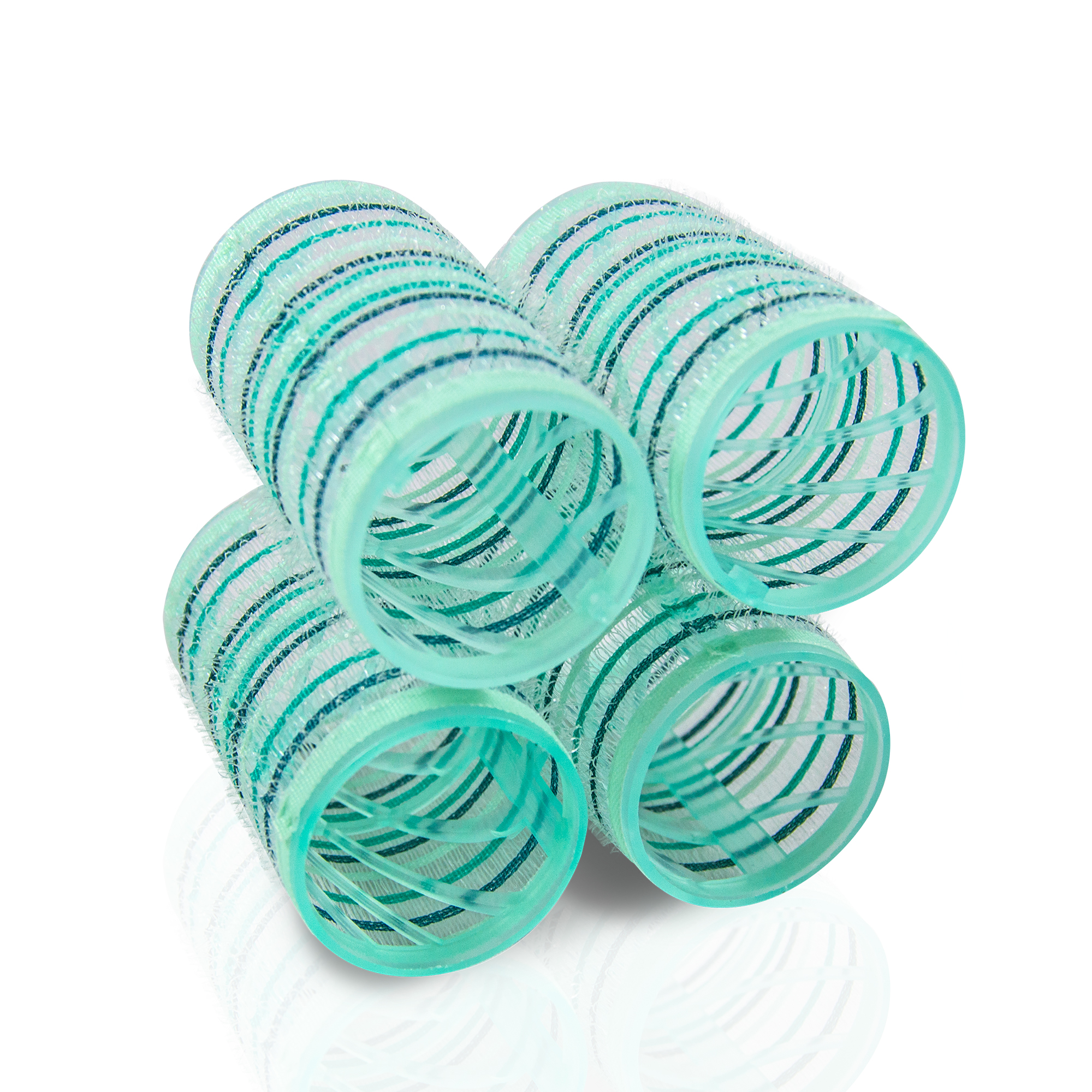 rulo grande velcro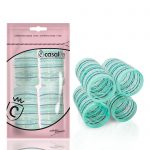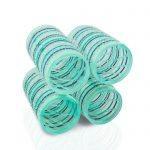 Description
With the Velcro rollers, it will be very easy for you to curl or wave your hair.
Choose the size of the roller based on the length of your hair or the desired effect. Large rollers are recommended for medium or long-length hair or to create bigger curls or waves.
Read our recommendations for use.
Tips
The most important step before using the curlers is to have your hair well brushed. For this purpose, you can use the  Glam pneumatic hairbrush, for shiny hair that you won't need to pull and break.
To curl your hair, wet your hair first (you can also apply foam) and separate it into strands. While keeping your hair stretched, roll each strand onto the roller from the roots to the ends. You won't need any pins, since with the Velcro it will stay stuck to your hair. If you see that your hair isn't staying in place, you might have used too large a strand of hair.
When your hair is completely dry (you can check it from time to time), remove each roller carefully and see how your hair has curled. To accelerate the process, you can use a hair dryer. You can rearrange your hair with your fingers.
Logistics Information
REF. 644
EAN. 8412339006448
UNITS INNER CARTON: 6