WE´RE BACK!
27th/MARCH/2017
After a hectic week of information gathering, speaking with many customers and putting our ideas in order … now we can sit down to reflect and share with you our experience at the Cosmoprof trade fair in Bologna last week.
This year, we wanted to highlight our continuously growing wood collection. On one hand, they loved the wood detangling brushes, especially the mini version, which is yet to be launched on the market … it was a smash hit! On the other hand, the natural collection in their personalized Kraft cardboard cases attracted the attention of the retailers.
In addition to the wood, we exhibited a small sample of our collections that have drawn people in, attracted by the vibrant colors of our brushes.
We can't be more satisfied with the result achieved. It is truly a joy to find that all the work, development and hope invested was rewarded with the interest and comments of the visitors.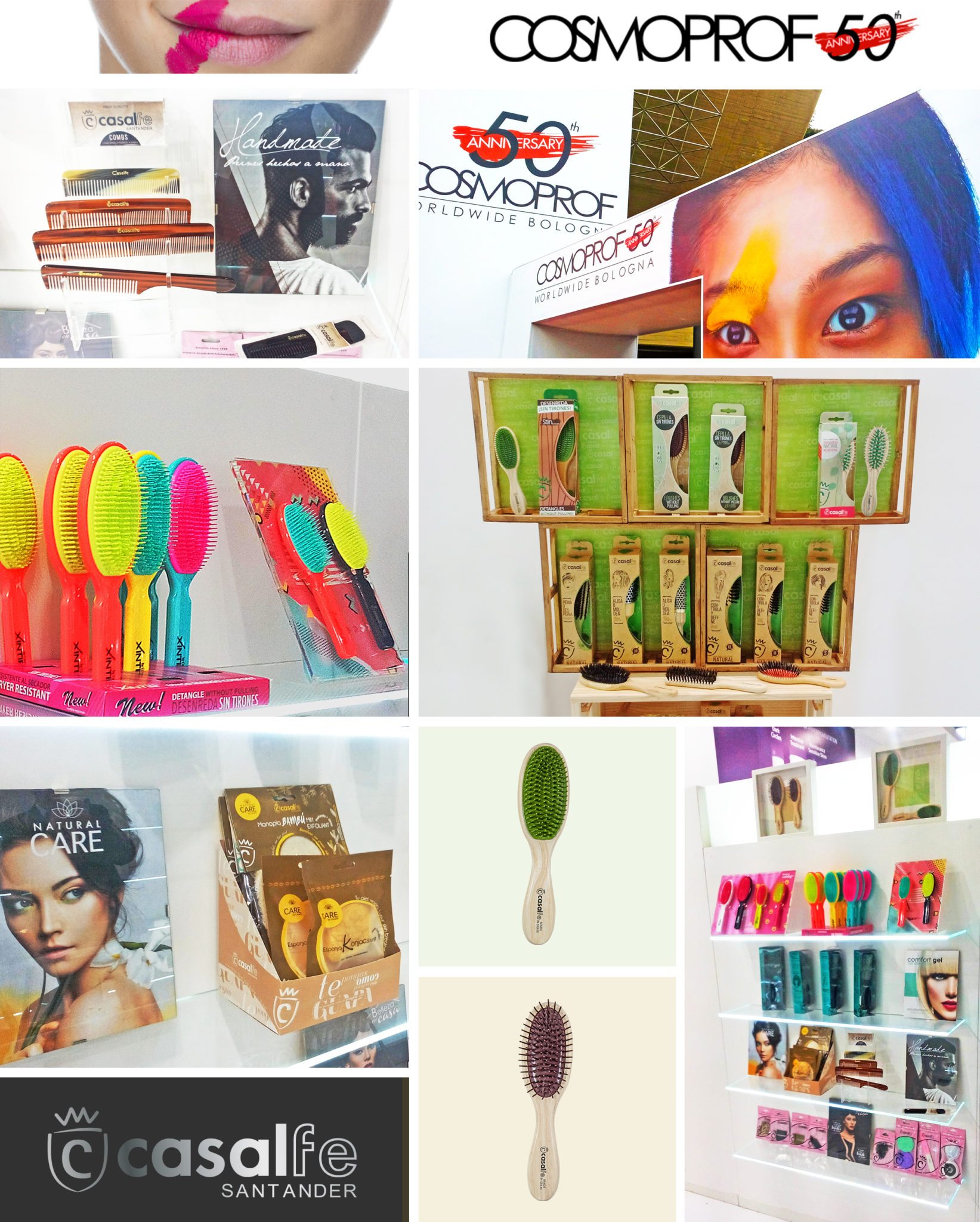 Lastly, and as always, we were delighted again with the event's organization, and above all with the amount of participants, activities and the flow of ideas that you can breathe in the air. We can't say much more about it, but…
we return full of new projects!