NEW CASALFE´S PATENT: SYSTEM FIA
15the JANUARY 2016

Imagine an infinite number of elements melting into a single, rigid, but flexible part. A new generation, anti-ruffle material that resists high temperatures, such as a hair dryer.
Quality starts with the care and selection of the materials. For this reason, we have relied on DuPont™, a leading engineering firm, to select Hytrel® thermoplastic polyester. This material provides the flexibility and strength needed to attach the concave part with the bristles to the head using the FIA system. Thus, they face different directions, adapting completely without forming folds.
We are passionate about improving. We are committed to innovation, to the study and development of new techniques and materials that allow us to achieve the quality that we want for our products.
What is the result? The result is FIA ( Adapted Integral Filament). We have created an integral set of filaments that attach to the brush without the need for glue. The vertical slots of its contour, allow this section to adapt to the head in one single movement.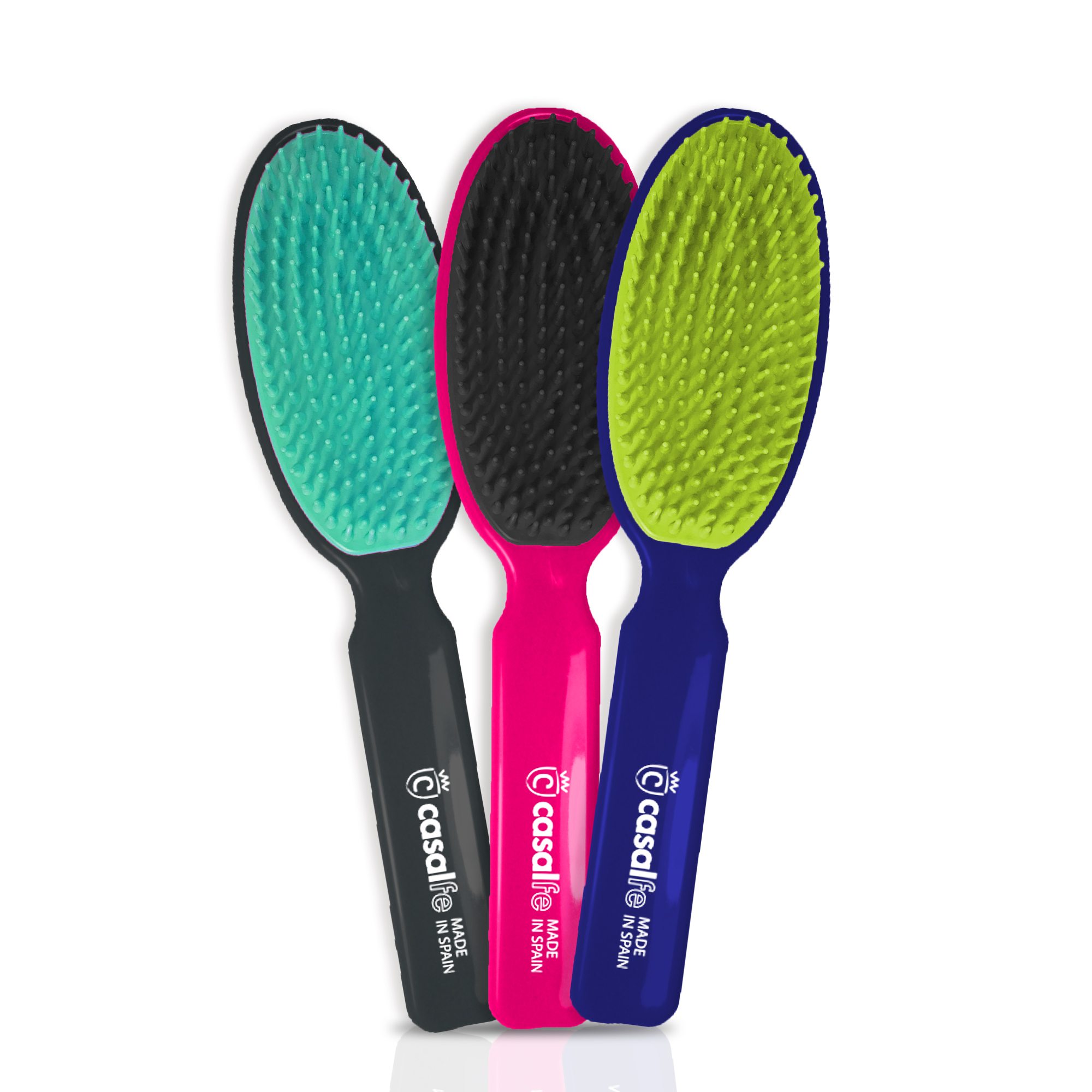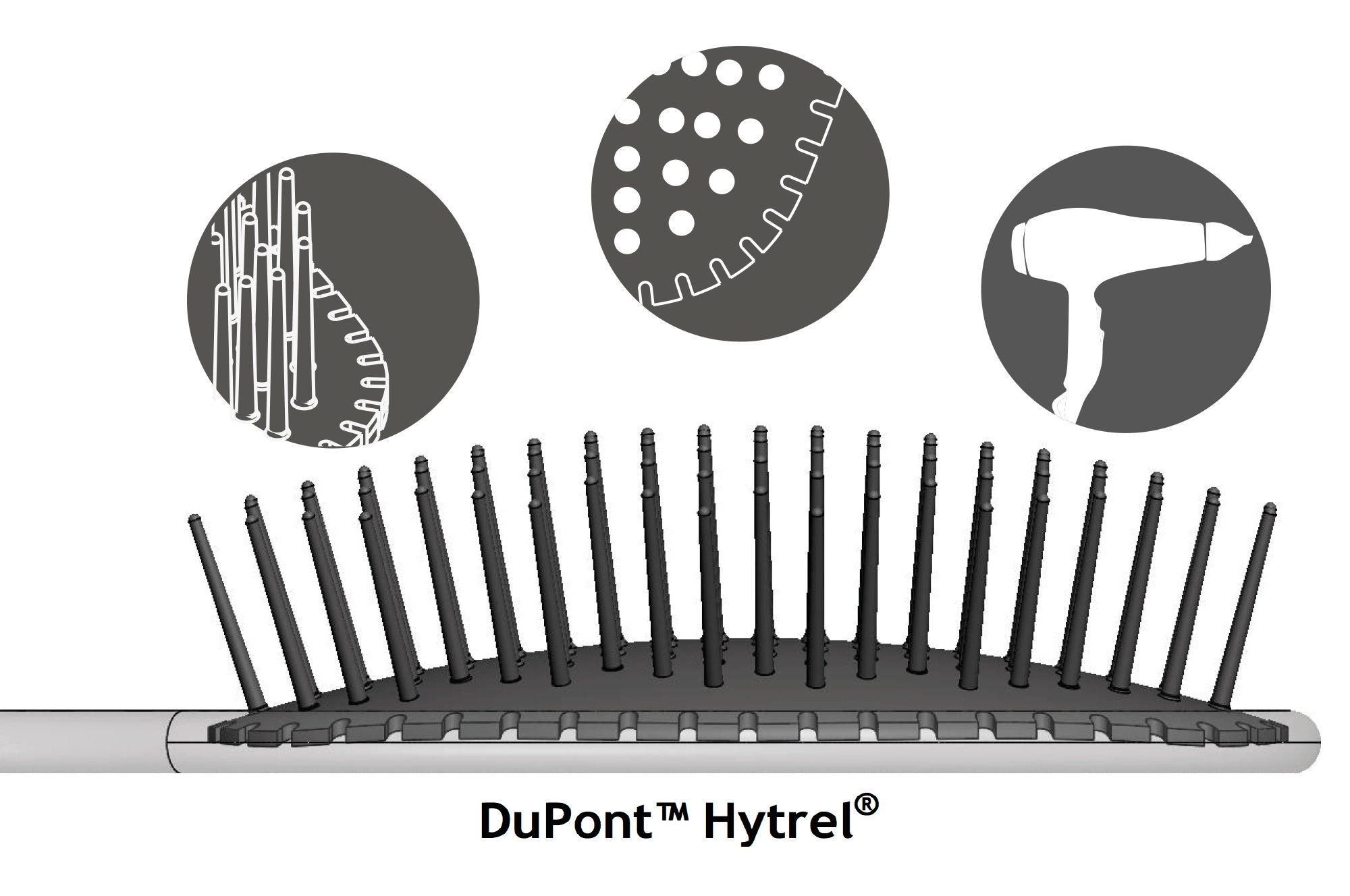 And what can change in a hairbrush? If you are asking why now our brushes are so revolutionary, it is because thanks to this System, we can use a material and elaboration very new that allow us to manufacture a brush that:
It is resistant to the hair dryer.
With 360º pins free of edges. Don´t break the hair.
More hygienic, the hair doesn´t stuck.