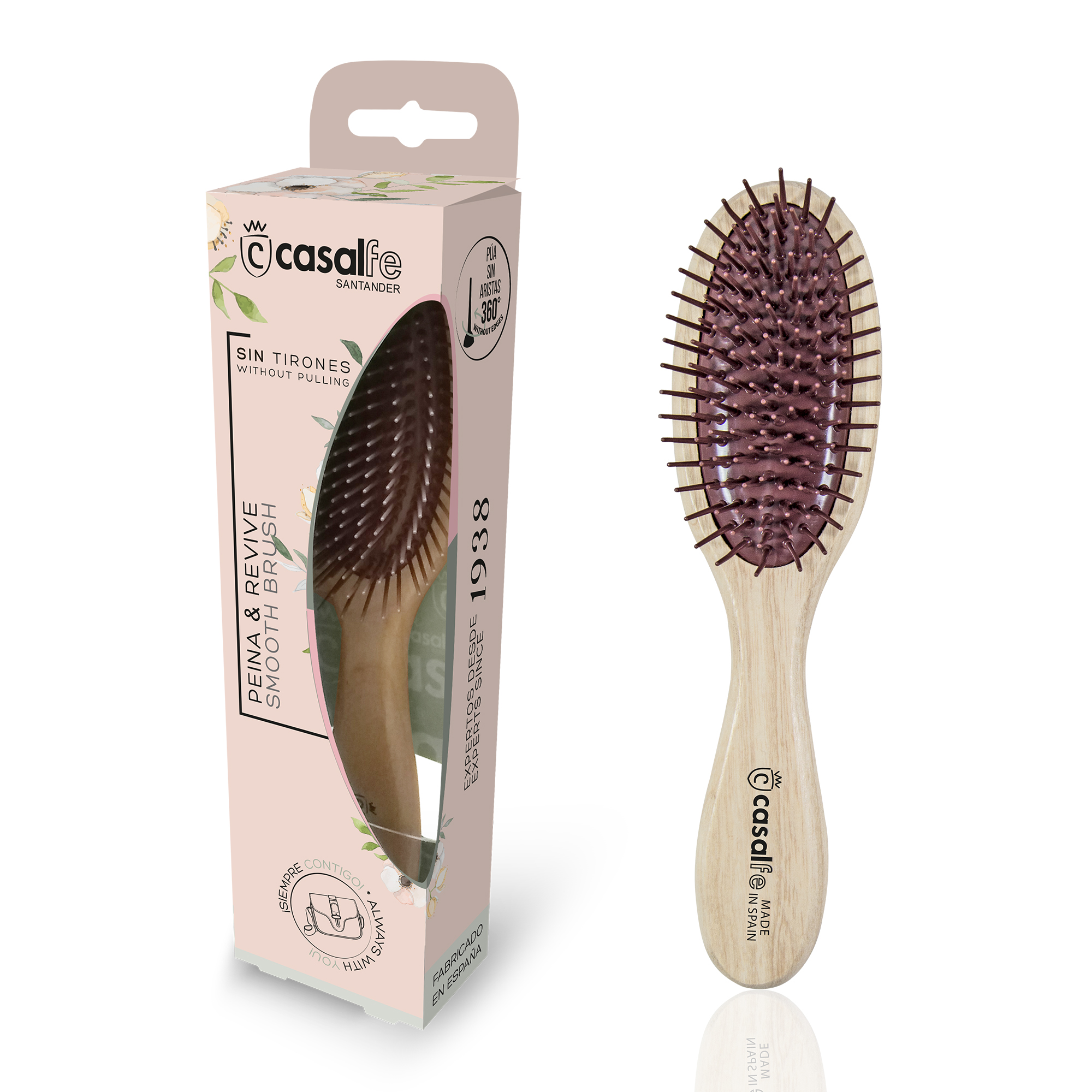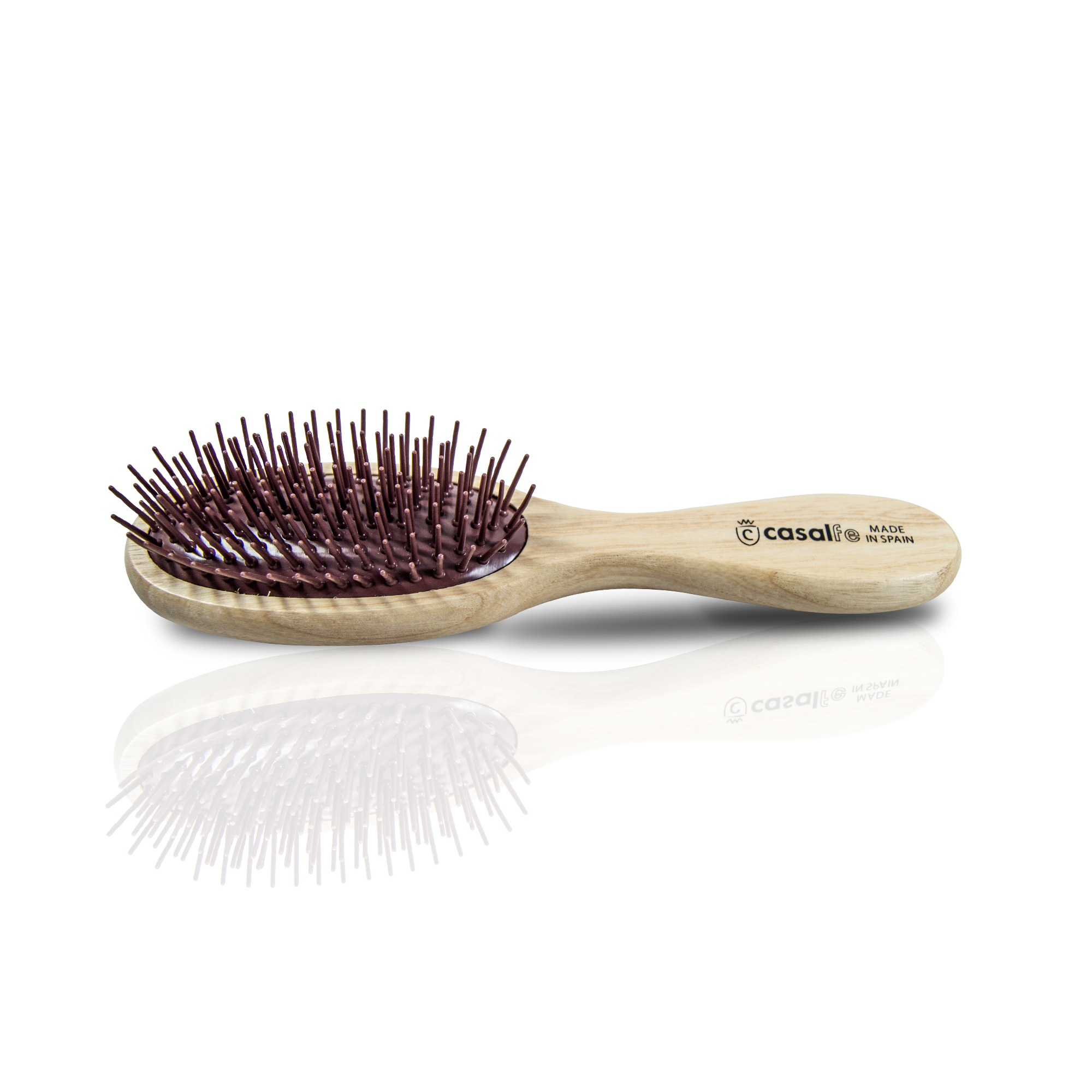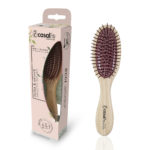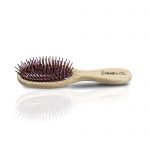 DESCRIPTION
This year, the natural style is trendy… wear it everywhere! Because now your Without pulling natural collection, finished in wood, is available also in mini version. Take it with you!
Secret pneumatic brush  is the ultimate tool suitable for all kind of hair, without pulling! Secret collection is manufactured with the most advanced materials to make the brushes resistant to hair dryer heat.
The new 360º pins without edges makes brushing easy and prevents hair from damage. Another Casalfe innovation are the pins, designed in one whole single piece to avoid hooked hair.
In addition, the Secret pneumatic brush has a handle finished in handcrafted wood, to facilitate hair brushing. 
Incorporates our patent FIA System.
Made in Spain.
TIPS
For best results brush your hair gently from the roots to the tips while using hairdryer as Secret is resistant to high temperatures.
You can easily remove hair from the pins after every brush.
Sometimes due to weather condictions our hair loads up with static electricity and brushing becomes tricky. Here is a tip to reduce static electricity: spray both the brush and hair with some water and enjoy a smoother brush!
To detangle your hair try  STIN WOODEN BRUSH DETANGLE WITHOUT PULLING
LOGISTICS INFORMATION
REF. 432
EAN. 8412339004321
UNITS INNER CARTON: 4