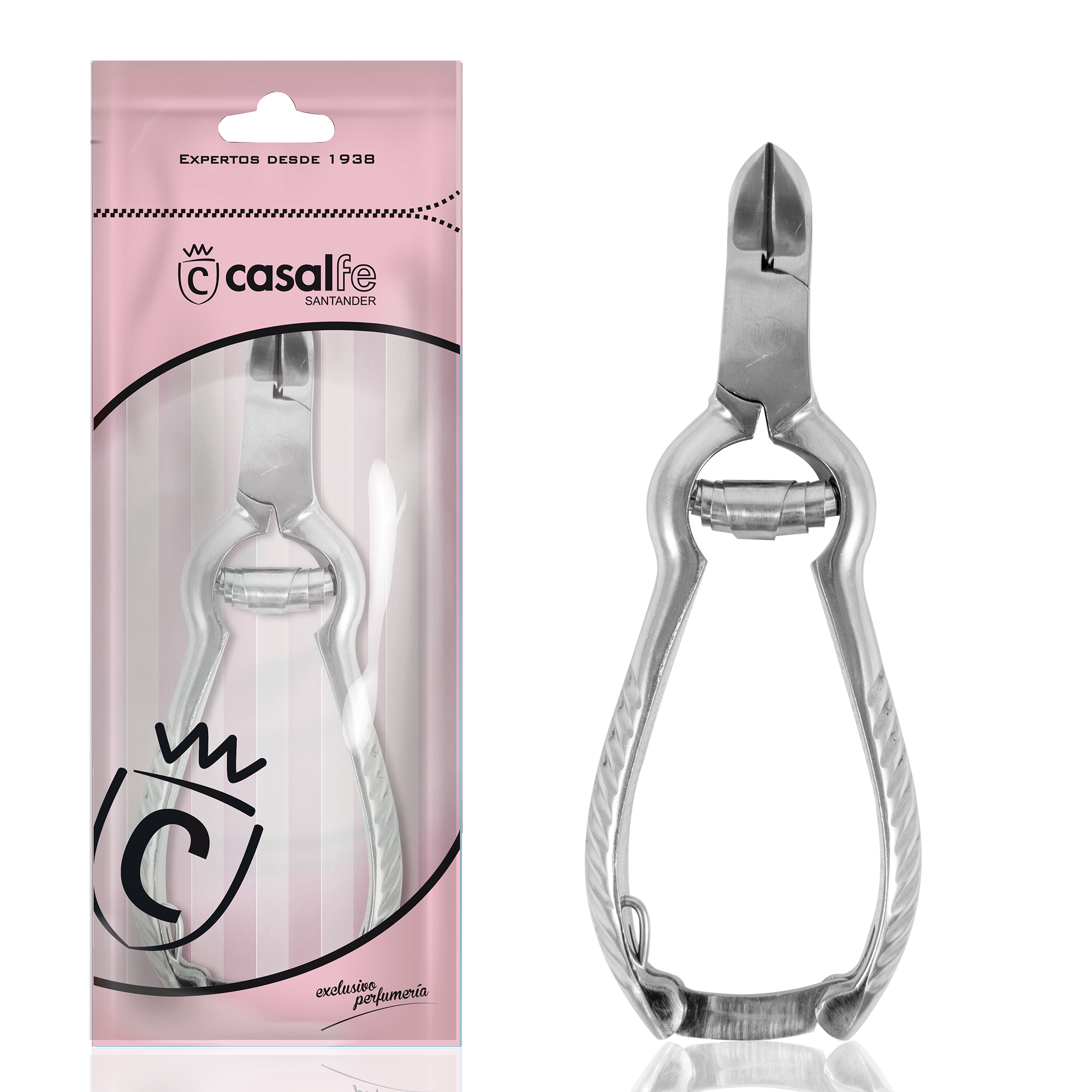 DESCRIPTION
Pedicure nipper, is the ideal tool to cut any type of nails, even the hardest. With double plate spring that provides a safe and precise cut.
Made of stainless steel, it is resistant to the passage of time and does not rust.
TIPS
Put your hands or feet in warm water for a couple minutes to soften nails in order to make manicure or pedicure easier.
Try to make short and clean cuts to prevent nail cracking. Use a file after for perfect results.
FOR A BETTER MAINTENANCE, CLEAN WITH A DROPS OF OIL YOUR PEDICURE NIPPER

Para un mejor mantenimiento limpiar el alicate pedicura con unas gotas de aceite.
LOGISTICS INFORMATION
REF. 132
EAN. 8412339001320
UNITS INNER CARTON: 3