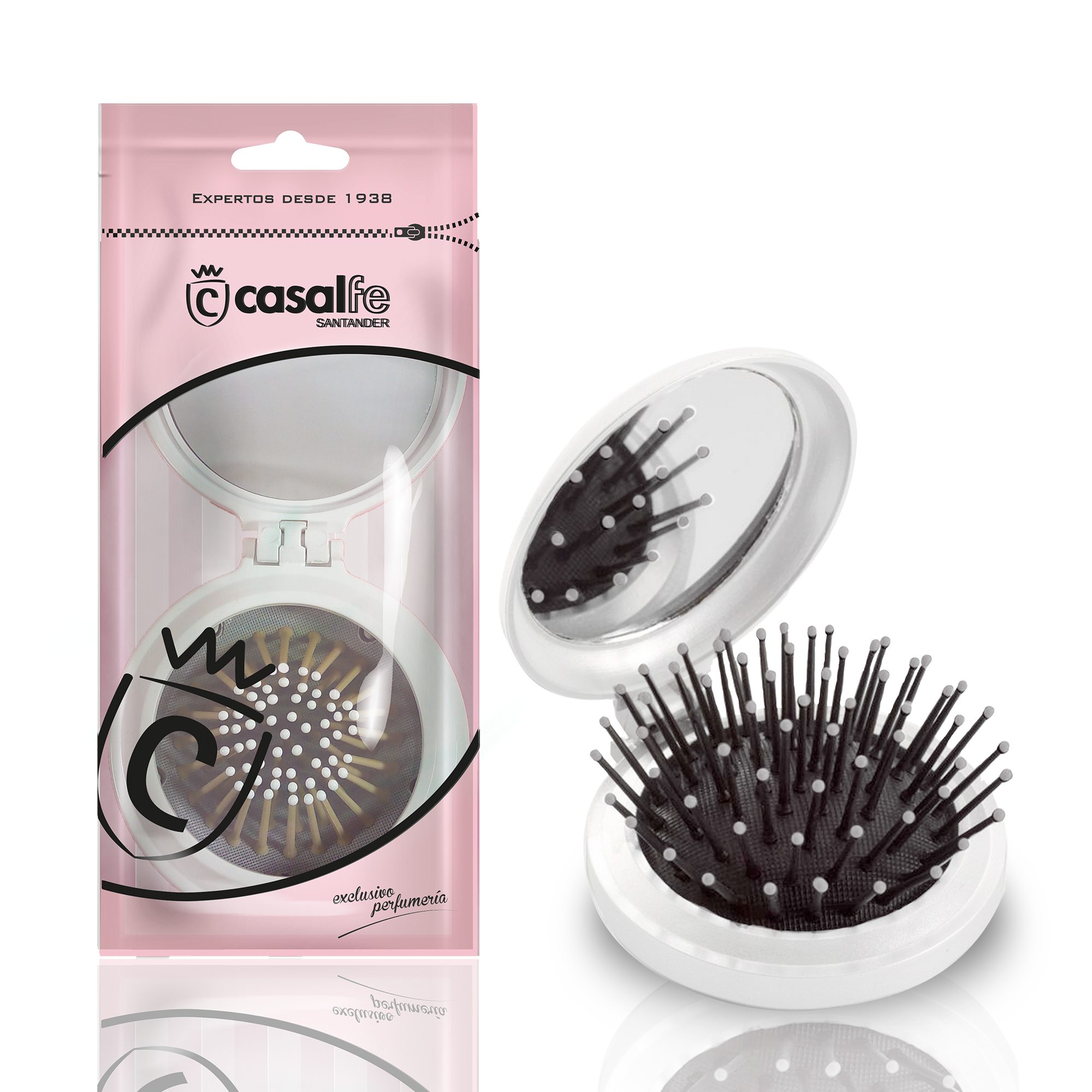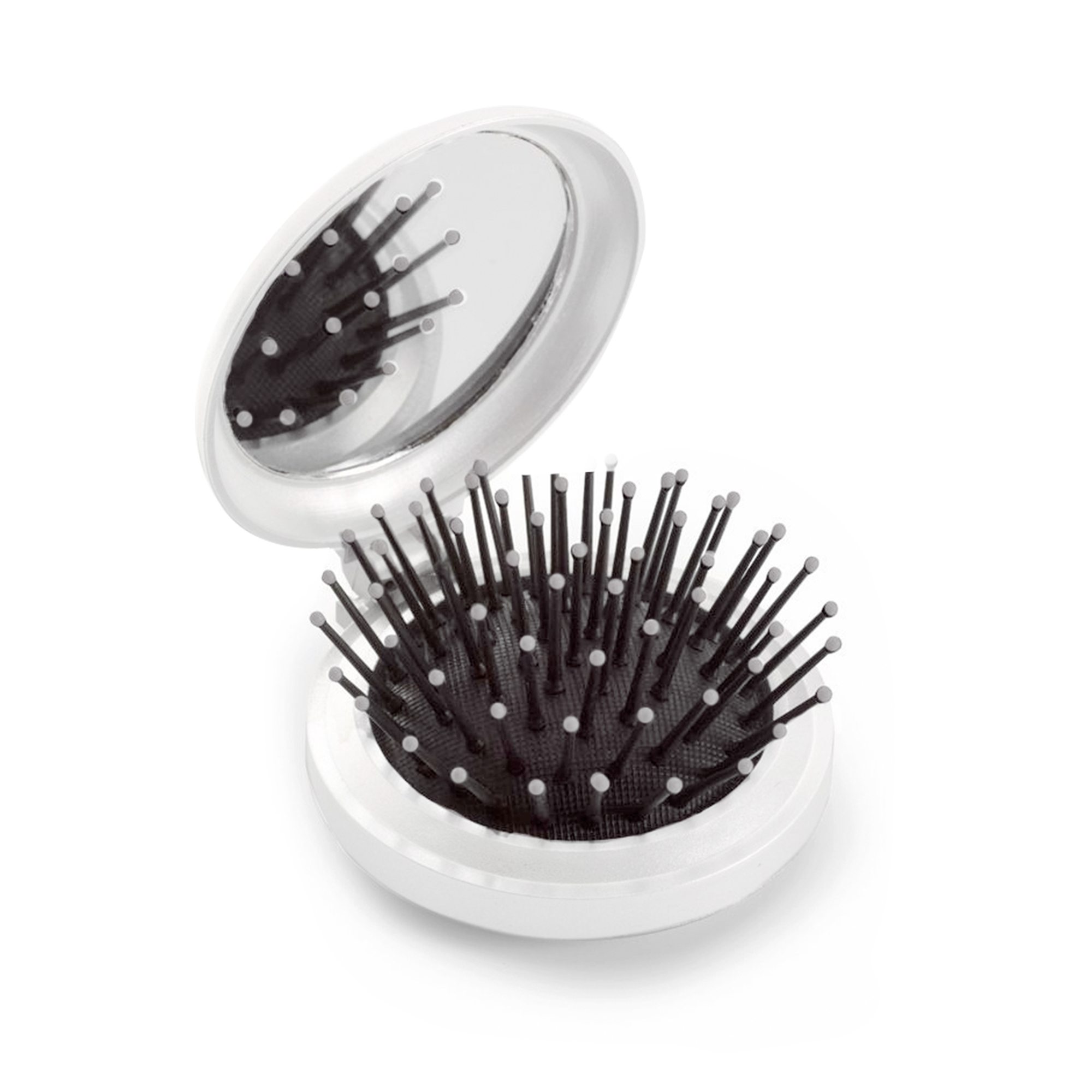 Cepillo plegable con espejo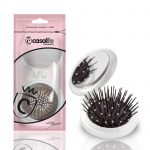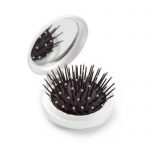 DESCRIPTION
Foldable handbag mirror + brush is ideal for small retouches, anywhere anytime. Use the mirror to see the results.Two tools in one; is handy, light and it folds in a very small piece that fits even in the smallest purse.
The brush is built with a cushion and balltip pins, this design makes a smoother brush that protects scalp.
TIPS
Take it with you everywhere you go, it fits in the smallest purse .
Keep the brush clean for better preservation of it.

LOGISTICS INFORMATION
REF. 882
EAN. 8412339008824
UNIDADES 1er EMBALAJE: 6